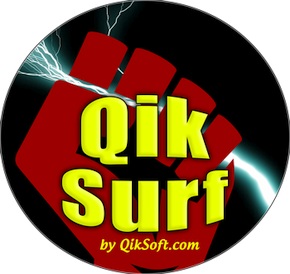 Adobe killed Flash, it was a horrible and untimely death of a platform still in use by many. Sure ole' flash had some security issue and based on decade old technology, but there are hundreds of quality software titles (in education field at least) that are used daily.
QikSurf, the Free Flash Browser was born. This free flash browser was born in a darkly lit teachers lounge in a top secret corner. In the beginning it was only going to stay in the education field, but like many titles here at QikSoft, it was decided the general public needed a free flash browser they could call their own.
---
Here are the facts you need to know before using this free flash browser:
(1) There is no dedicated support for the browser software
(2) It is optimized for Windows 10+. May work on other lower versions, but we do not know.
(3) It is a "Chromium" based browser that is torn down to bare minimum.
(4) There is no implied warranty and you are using at your own risk.
(5) There is a built-in help page, but so simple to use – even your coach can use:)
(6) There is a built-in messaging center. We can send messages like update alerts. If this bothers you, do not download.
Here are some simple screenshots of the Windows based free Flash Browser:
Download our Own Inhouse QikSurf, the Free Flash Browser Below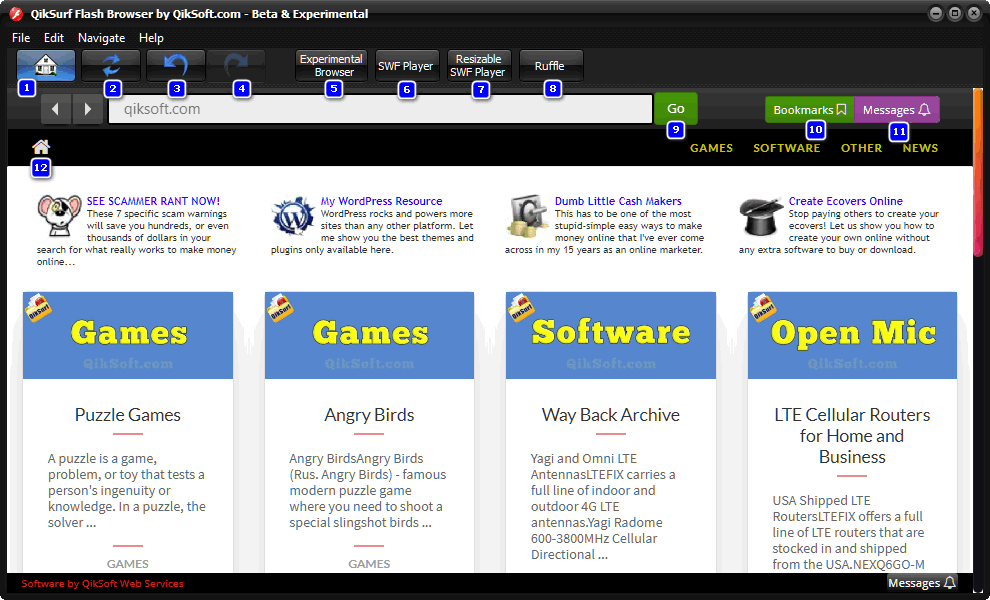 Free Flash Browser
Published:
September 25, 2021
* Scanned and verified virus free
VirusTotal.com