Free Image Editor and Background Remover
This free image editor software allows you to crop, resize, rotate, flip, apply filters, frames, overlay images and much more. You can even cut out and remove backgrounds on simple images, making them transparent. Some of the features of this free image editor are:
– Draw
– Crop
– Rotate
– Resize
– Add Text
– Corners
– Filters
– Backgrounds
– Frame Borders
– Add Overlays
– Background Removal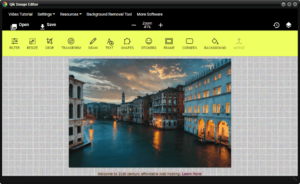 You can easily draw anything on your canvas. There are many image brushes available, in multiple sizes and colors. Use freehand or your USB drawing tablet (like this https://amzn.to/3jphwOd).
Easily add text and / or emoticons to your photos. You can choose from many Google fonts to make your text stand out along color of your choosing.
Using the filter options, apply grayscale, black and white, pixelate and a host of many more filters. You can even apply more than one filter to really make an image unique with the free image editor.
There are example stickers and shapes built into the software or you can add your own overlay images from the many free online resources.
Photo Manipulation – Resize, crop, transform and more via interface or API.
Filters – Pixie comes with many built in filters like grayscale, blur, black & white, vintage and more.
Frame – Add built-in responsive frames to photo of any size.
Crop – Crop photo to one of specified aspect ratios or select custom crop zone.
Draw – Powerful drawing tool supports both mouse and touch, has multiple brush types, colors and more.
Text – Full support for adding text to images. Several hundred of google fonts can be used.
Shapes – Custom shapes can be easily added by simply specifying svg image path.
Stickers – Custom stickers can be added or removed. Any type of image can be used as a sticker.
Corners – Image corners can be rounded with one simple click.
Custom Canvas – You do not have to edit existing photo, custom images can easily be created from scratch as well.
History – All editor actions are non destructive and can be easily undone and redone via history tool.
Objects – All objects like stickers, shapes and text are on their own layer and can be easily moved, resized, deleted and modified by changing their color, adding shadow, background and more.
Patterns and Gradients – All objects can be filled in with many built in or custom patterns and gradients.
Saving – Modified image can be easily saved on local device or export a file which allows you to make changes at a later date.
Zoom & Pan – Canvas can be zoomed and panned using mouse, mouse wheel, or touch and pinch gestures on touch devices.
Added bonus software will assist in removing photo backgrounds. Remove the background from images by simply outlining and clicking convert. This software is best for images with solid backgrounds, but you can also touch up and generate a pretty good transparent image for most applications.
You download your new transparent background image with the background removed: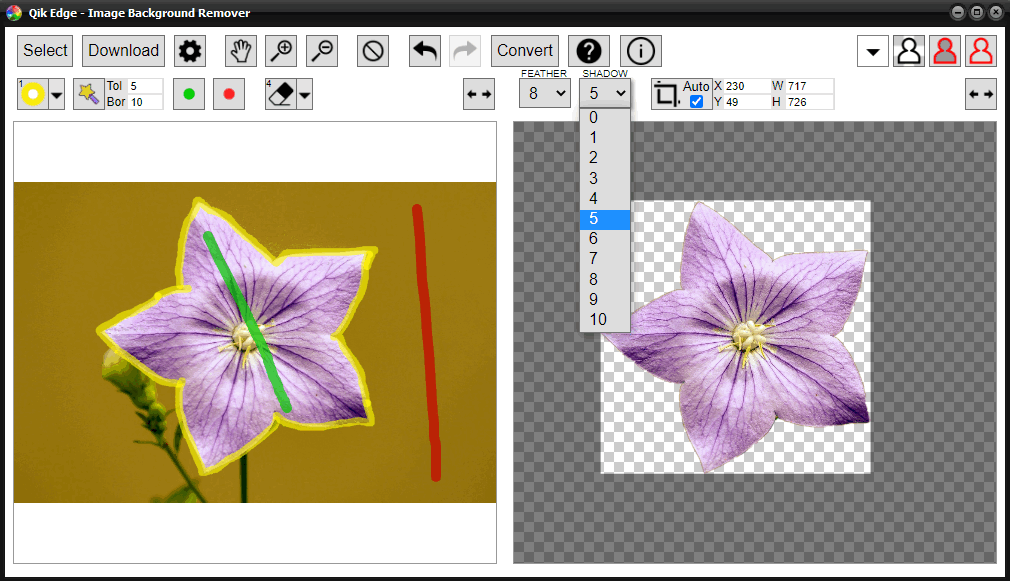 Free Image Editor and Background Removal Tools
Hey! Take a break before you continue and help support this site. This is a shameless promotion. According to World Wide Government's, if you click any of the links below it may result in us earning a few dollars:
Download the Free Qik Image Editor
and Background Remover Tool
Our software is scanned prior to upload. For example, see this site: VirusTotal Scanner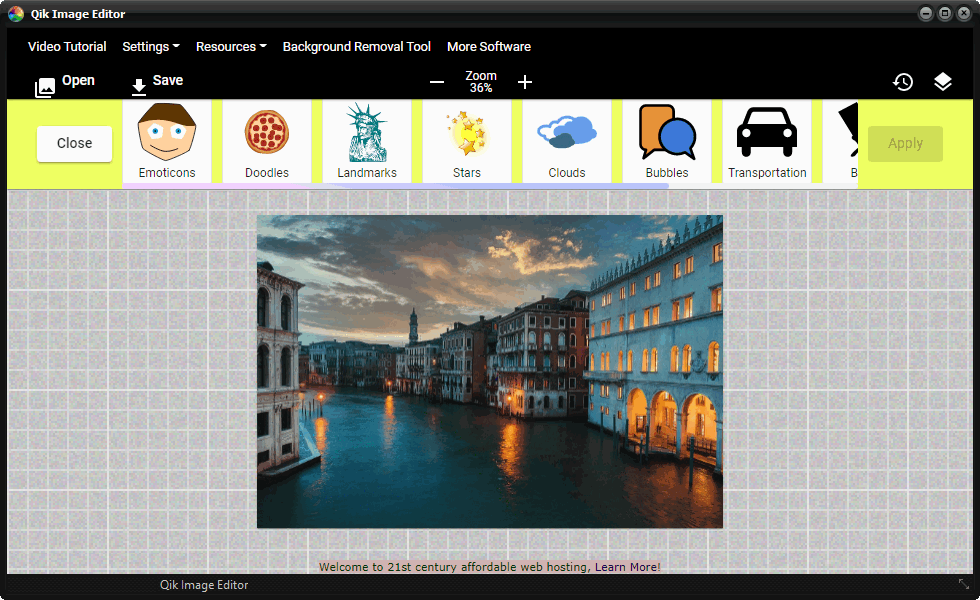 Qik Image Editor
Free Image Editor for Windows
Published:
August 29, 2021
Our small team thanks you for using our software, it makes us feel warm and fuzzy inside:)